I am crafting delightful user experiences to support positive social VR experiences at High Fidelity. My work has included designing a user experience to securely buy and sell 3D assets in the Virtual world using a blockchain. More interesting stuff to come soon.
Avatar app
Identity Management System
Role:
Product design, User research, Visual design, Digital prototyping, Usability testing
Problem:
New users find it very difficult to change their digital avatars resulting in a lack of sense of identity and investment in the platform.
Context:
 The previous workflow for changing the digital avatar required a new user to setup a cryptocurrency wallet, buy an avatar from the marketplace and then use another UI to wear the digital avatar. This was a very long and frustrating process for a user with no guiding waypoints. I led the design of the Avatar app to allow a user to choose between a number of default avatars and simplified the process of buying new avatars from the marketplace. The Avatar app further subsumed multiple UIs that were previously spread across the product to modify different aspects of your digital identity resulting in a streamlined experience.
Results:
 100% of new users during user testing were successful in changing the default avatar as opposed to 0% prior to the introduction of the app.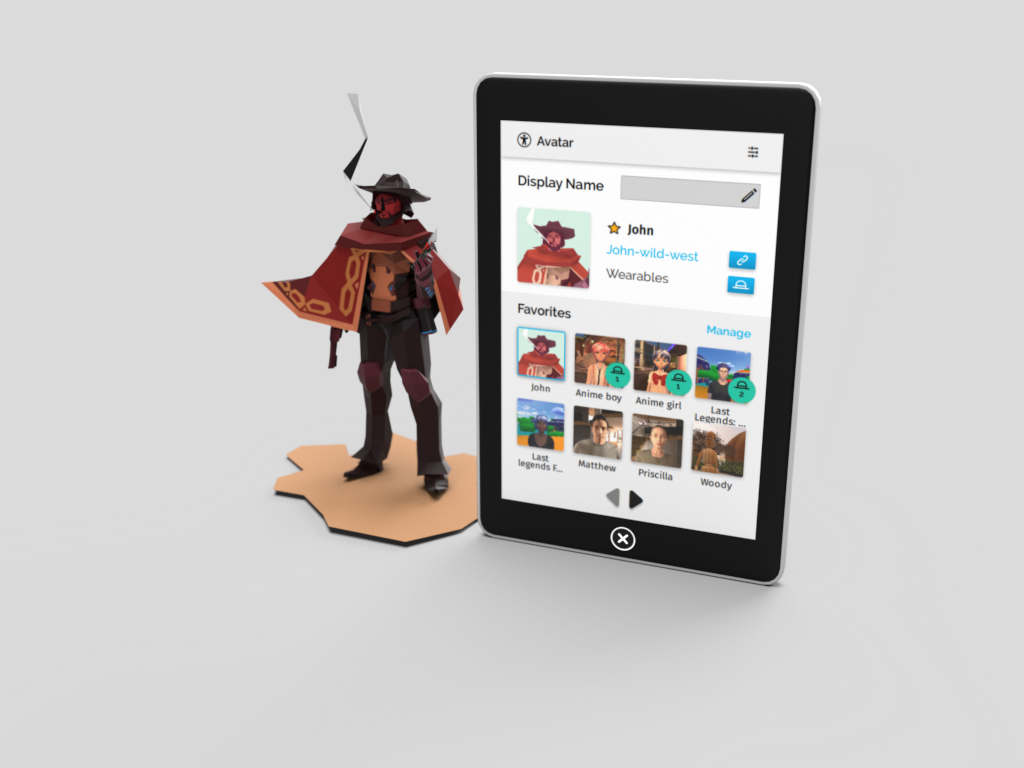 3D Model credit: seafoam (https://sketchfab.com/seafoam)
Avatar Island (Social Shopping in VR)
Role:
Product Design, Interaction Design, VR Prototyping, User Research and testing, 3D Modeling
Goal:
Design a social shopping experience for avatar wearables
Context:
High Fidelity had released a blockchain based commerce system to buy and sell virtual goods and support peer to peer transactions using High Fidelity Coin (HFC) cryptocurrency. This project was built to promote the use of the commerce system among users and act as a starting point for creators to create their own virtual stores.
Results:
Led to an increase in users and awareness about the technological capabilities of the platform among content creators. This project further acted as a foundation for the commerce system developed in the coming months.